Baloji - Peau de Chagrin / Bleu de Nuit (With Subtitles)
Baloji - Peau de Chagrin / Bleu de Nuit (With Subtitles)
09:50
Baloji - ZOMBIES (Official Short film)
14:51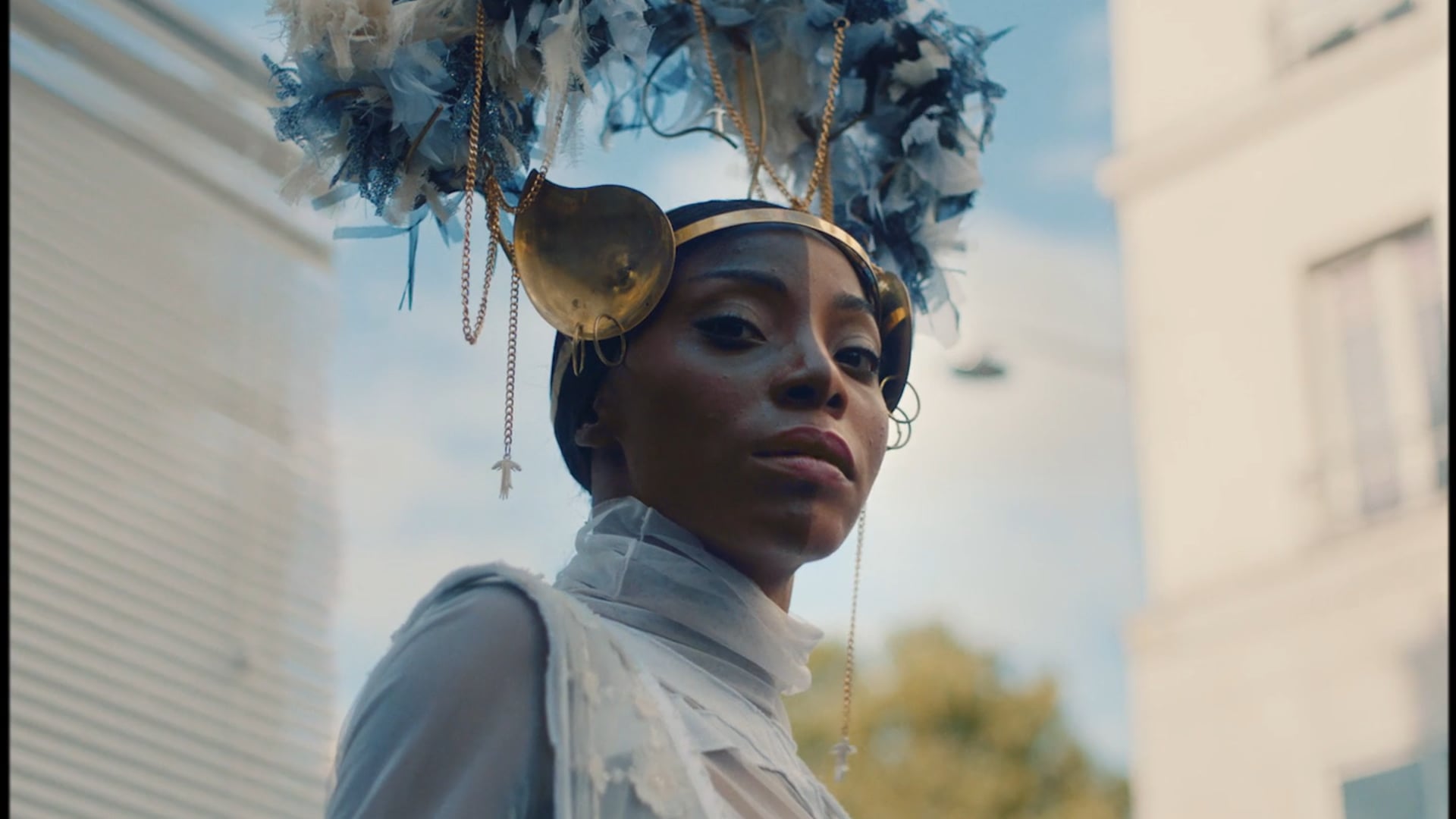 Define Beauty: Never Look At The Sun
05:16
All films directed by BALOJI
Art direction and styling BALOJI
Baloji is an artist in motion, a musician, poet, film director, a man of images and ideas.
He's in motion like the inhabitants of Avenue Kaniama in Lubumbashi. In motion like the synthetic afro beats he produces, the fruit of an unlikely alliance between rockrumba and futurist funk. In perpetual motion, like his limbs on stage as he fronts the Kaniama Show band, leading them in a sensual voodoo trance.
In motion like the era captured by his pen, an era where the intimate and the political come together and clash.
​
137 Avenue Kaniama is Baloji's third album and the first to appear on the Bella Union label (John Grant, Fleet Foxes, Beach House…).
​
Baloji means "man of science" in Swahili, but during the colonial period, that meaning shifted as a result of Christian evangelisation, to signify "man of the occult sciences" and then "sorcerer".
Baloji was born in Lubumbashi (DRC Congo) and grew up in Belgium. As a teenager, he started his first rap collective, Starflam. In 2008, as Baloji, he released "Hotel Impala" an album conceived as a reply to a letter he received from his mother after a 25-year absence.
Baloji directs his own videos and the creates the visuals for his varied projects. His first short fiction film, "KANIAMA SHOW", will be released in March 2018. It takes the form of a satire on African propaganda TV shows. His first feature film, for which he has written the screenplay, is planned for 2019
Baloji ou le flamboyant troubadour de la « World Beat »
L'album 137 Avenue Kaniama confirme cette formidable exigence artistique que nous avions tous perçue dès Hôtel Impala, la première œuvre en solo de Baloji parue en 2008. Ce premier album donnait alors le « la » d'un parcours inscrit dans un projet esthétique grandiose : dire les fêlures du monde à travers les sonorités de notre temps, sans pour autant s'écarter de l'héritage des chantres de la musique du continent noir. Si le Nigérian Fela Kuti donna à l'Afro Beat ses lettres de noblesse, Baloji, pour sa part, emprunte d'année en année une voie que je qualifierais de World Beat, une voie de la rumeur du monde, depuis son Congo natal fragilisé politiquement jusqu'à ses sœurs et frères pris dans le cercle de la migration entre le Nord et le Sud...
137 Avenue Kaniama distille une atmosphère rythmique qui convoque notre héritage musical des années 1970, cette époque d'apothéose artistique où les sons (re)venus de l'Amérique noire fusionnaient avec ceux du continent noir.
137 Avenue Kaniama est aussi un livre, avec ses clins d'œil (allusions à Dany Laferrière ou encore reprise de la verve inventive de Tchicaya U'Tamsi et sa célèbre formule de « Congaulois » etc.). Ici nous sommes dans un univers bariolé, riche en paroles, en paraboles, un univers qui conte, qui raconte et qui pointe du doigt les travers de nos sociétés désormais ravagées par les dommages collatéraux de la mondialisation. Baloji, avec sa flamboyance légendaire, nous donne une réponse d'artiste témoin de son temps. À nous maintenant d'habiter cet espace où la liberté a le visage de l'Art !
Baloji, or the flamboyant troubadour of "World Beat"
The album 137 Avenue Kaniama is the confirmation of the formidable artistic statement we all became aware of from the release of Hotel Impala, Baloji's first solo album, in 2008. That first album was the first step on the path of a great aesthetic project: talking about the fractures in the world using the sounds of our time, without getting too far away from the heritage of the musical trailblazers of the dark continent. If the Nigerian Fela Kuti ennobled Afro Beat, year after year Baloji takes the path of what I would describe as World Beat, a path that takes a whisper of the world's torment from his politically fragile native Congo, all the way to his sisters and brothers caught up in the cycle of migration between the North and the South…
137 Avenue Kaniama is the distillation of a rhythmic atmosphere which calls on the musical heritage of the 1970s, that era of artistic apotheosis, when Afro-American artists were inspired by African music and vice versa.
137 Avenue Kaniama is also a book, with all its references (allusions to Dany Laferrière, or coopting the inventive energy of Tchicaya U'Tamsi and his famous expression, "Congaulois", etc.). We are in a patchwork universe here, rich in words, parables, a universe of stories, poetry in motion, which points a finger at the failings of our societies, now ravaged by collateral damage from globalisation. Baloji, with his legendary flamboyance, offers an artist-witness's response to his era. Now it's up to us to inhabit this space where freedom takes the form of art!
Alain Mabanckou
Prix Renaudot, Man Booker International finalis
Pictures by KRISTIN LEE MOOLMAN / Art director : BALOJI
​
Photo assistant : Tatende Chidora / MUA : Perla Moleka / styling: Baloji & cafe Costume > Shot in Lusanga june 2017 (Bandundu / RDC)
With CATPC artists: Cedrick Tamasala / Olele Mulela, Blaise Mandefu , Jean Kawata, Emery Mohamba/ Mbuku Kimpala with the help of Anna Mafuta and Muzée Malundu